assoc
Amateur Information
The Paint Horse Association of Australia offers many different activities and programs designed especially for our Amateur members.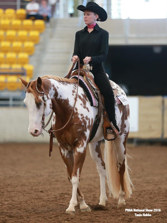 What is an Amateur?
Basically an Amateur is a member who does not receive money or remuneration for horse related activities, that is, he or she is not a 'professional horse-person'. There are exceptions such as Veterinarians, Stud Owners / Managers, Farriers etc. Many shows and competitions hold classes exclusively for Amateur competitors. The horse or horses used by an amateur participant must be owned or leased and registered wholly or in part by the participant and their name must appear on the horse's registration certificate.
There are 3 types of Amateur Status within the PHAA. Amateur Card OPEN to all who meet the criteria as per the Rule Book.
Amateur Card MASTERS for all members who are over 50 as of the 1st August in a given points year.
Amateur Novice, this is for members new to showing. Please download the Novice Information Pack for more information.

Novice Amateur Information Pack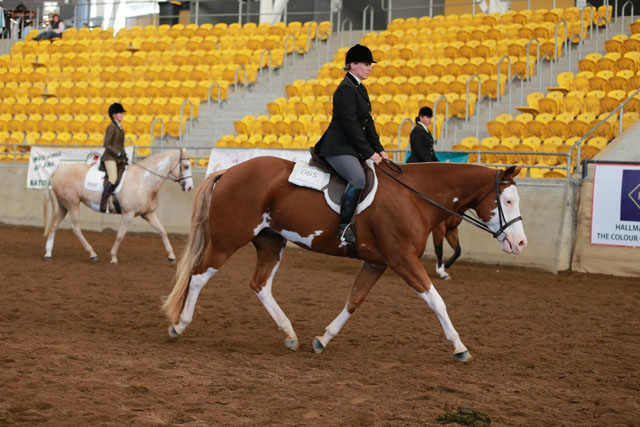 Awards and Rewards!
Each year the PHAA rewards members with a series of awards earned by accumulating show points or by accumulating riding hours through out the previous year. There is an award especially for the High Point Amateur of Australia - Performance and a separate award for High Point Amateur of Australia - Halter each year, as well as the High Point Amateur of each State, the Top 10 Amateurs overall and an Amateur Encouragement Award. Throughout the time of your membership you can continue to accumulate points for various Amateur awards such as Register Of Merit (ROM) in your favourite event.
Further awards are attained as you earn more points, through Superior to Century Awards as well as other awards that are earned in a combination of events. Many events are covered including those held at Western Performance Shows, Dressage, Eventing and Show Jumping and Novelty events.
You must "make it Count" with your points, if the show you are attending has not been approved for points entry by the PHAA you will need to complete your own points records book and submit this to the office.
If you have a new numbered points book the original white page can now be scanned and emailed to the office – pointscores@painthorse.com.au
How to Submit Show Points
Ride Australia
You don't even have to show your horse to be recognised. PHAA conduct a program known as 'Ride Australia'. For this you keep a log of the hours you have spent riding or driving your horse, submit them periodically to the office and receive rewards at various levels. Application forms and rules for Ride Australia can be obtained from our Ride Australia page.

Ride Australia Enrolment Form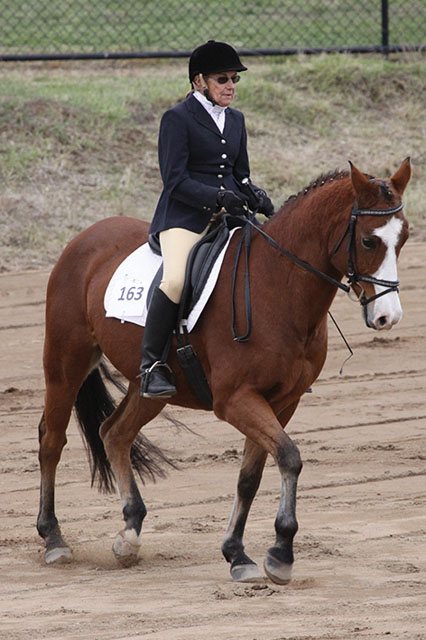 Meetings
The Amateur Members meet every year during our National Show and elect State delegates to keep the action happening. Our Amateurs are very actively involved in the Association and often hold fun events at the various State Shows and the National Show.
Schools and Clinics
The PHAA encourages our affiliated clubs to hold camps and clinics to assist our Amateur Owners. Clubs also hold clinics for our Youth members and are able to combine clinics and shows especially for the Youth and Amateur Owners.
JOIN THIS POPULAR PHAA PROGRAM
When you buy your first Paint Horse you will soon learn that we are a family oriented Association that encourages our members to have fun and enjoy their horses.
As you will have read, even if you don't take your horse to Shows you can still be rewarded for the hours you spend simply riding or driving your Paint Horse for leisure.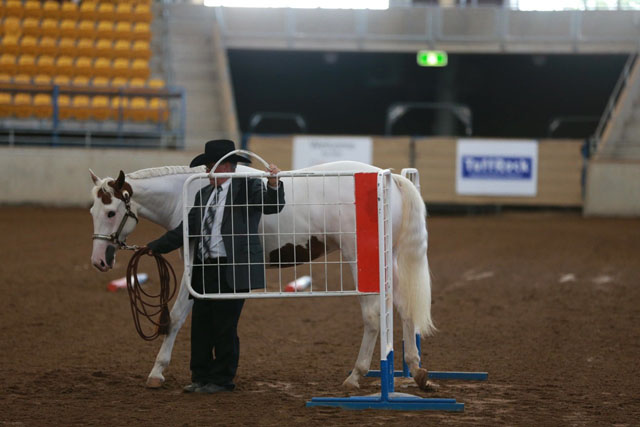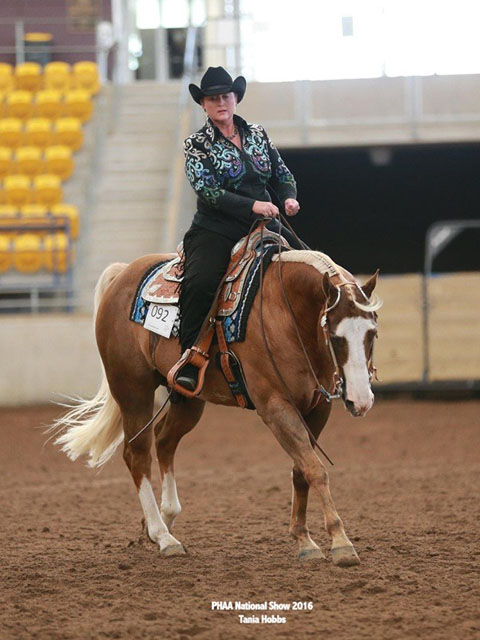 Some of our programs are designed especially for our Amateur Members, others for the whole family. The PHAA also offers programs designed especially for our Youth Members.
As you can see there are plenty of good reasons to be a part of the PHAA and to consider becoming an Amateur.
Current Amateur Information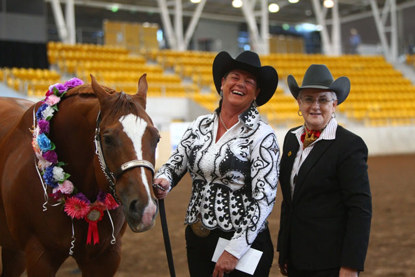 Current Amateur List as of 21/08/2020
For more information contact our Amateur Director:
Sharon Cameron

ccamo@bigpond.com

0418 985 781