PHAA Youth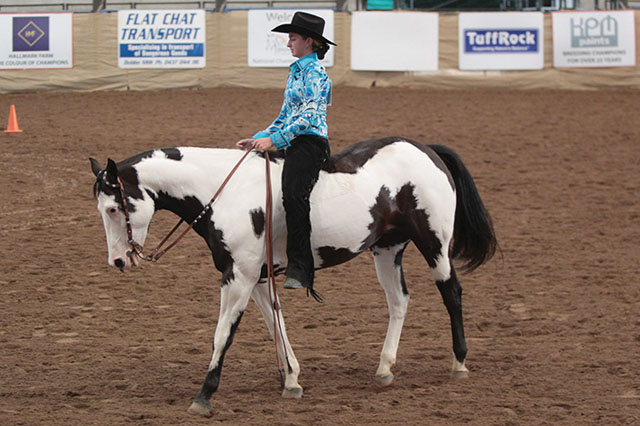 The Paint Horse Association of Australia encompasses a variety of programs, disciplines and activities designated specifically for the younger members of our association. These are intended to allow our youth riders a place to learn, grow and develop their skills in a fun, friendly and competitive environment.
Paint Horses are a versatile breed and have had success in many disciplines across the equine board. From cutting to pleasure, barrels to showjumping, vaulting to dressage and everything in between there is a paint horse and a style to suit your needs.
Our association is very fun, friendly and family orientated which in turn, allows our youth to experience all the excitement of showing, whilst being able to form connections and friendships that they will have for many years to come.
Each year at the National Show the Youth meet and elect a President and Vice President along with State Representatives. In 2019 Tamsin Beard was elected President of the Youth and Imogen Bonanno the Vice President.
POINTS, AWARDS and REWARDS
Each year the PHAA rewards members with a series of awards earned by the accumulation of show points during the previous season. The awards include an overall High Point Youth of Australia as well as the High Point Youth of each state, the Top 10 Youth overall and a Youth Encouragement Award. Throughout the duration of your membership you can accumulate points for various Youth Awards including; Register Of Merit in specific events. Further awards are attained as you earn more points, through to 'Superior' and 'Century Awards'. Points can be earned across the board in many events including (but not limited to): Western Performance Classes, Dressage, Eventing, Show jumping and many others. (These are outlined and detailed in the PHAA Rule Book)
SHOWS and COMPETITIONS
We encourage our youth to attend as many shows as possible. The Paint Horse Association holds a National Show each year as well as its affiliate clubs holding their respective state level show. Included in these are paint-o-ramas and other colour spectaculars, as well as open breed shows too. Remember at your local shows to record your points in your point books, have it signed by a show official or judge and send them to the PHAA office so we can keep track of your great work.
RIDE AUSTRALIA
You don't even have to show your horse to be recognised. The PHAA conduct a program known as 'Ride Australia'. For this you keep a log of the hours you have spent riding or driving your horse, submit them periodically to the office and receive rewards at various levels. Application forms and rules for Ride Australia can be obtained from our
Forms
page.
YOUTH WORLD SHOW TEAM
It was the ambition of Members Heather Currie along with Sue and Pat Maxwell to see our Youth exposed to overseas competition and to show the world our Youth are up there with the best. They started the ball rolling for the PHAA Youth to travel to the World Show.
Every second year since 2000, the PHAA elects a team of our most competitive Youth members to compete at the APHA World Championship Show in Fort Worth, Texas USA. Our teams have consistently performed to a high standard and have been great ambassadors for our Australian Association. This is an amazing opportunity and the chance of a lifetime for most young Paint owners as they are not only competing at the highest level, but also representing all the youth of the Association.
There are many participating teams that travel from across the globe to compete on this world stage and the teams have the chance to meet each other and make friends and connections from all over the world. As part of this trip the team will visit the American Paint Horse Association (APHA) head quarters as well as visits to ranches and trainers and of course some shopping at some of the best tack stores in the USA.
The selection process includes the accumulation of points (not limited to honour roll points), a formal invitation from the board, a youth selection camp and fundraising activities. For further details see the outlined documentation.
Click here for the World Youth Games Teams
MEETINGS
Every year during our National Show, a youth meeting is held by the youth directors for not only the youth but all children at the show. This meeting is to discuss news and ideas, and elect a Youth President and State Representatives in order to keep our youth an active part of our association. The next Youth Meeting will be held at the PHAA National Show at 8.00 am Monday 24th April in the Lecture Theatre at AELEC.
CLINICS and CAMPS
Clinics and camp are run by the Association and it's affiliates. They enable youth to further develop their skills as riders, provide exposure to training and showing methods and an opportunity to spend time with other youth riders. You will be informed of any upcoming camps in your area via email.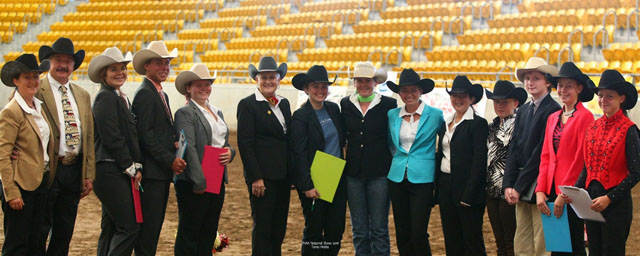 We believe the youth are the future of our association and we encourage as much participation as possible. Whatever level you ride or compete at is greatly valued and acknowledged by the Association and we want to know all about it.